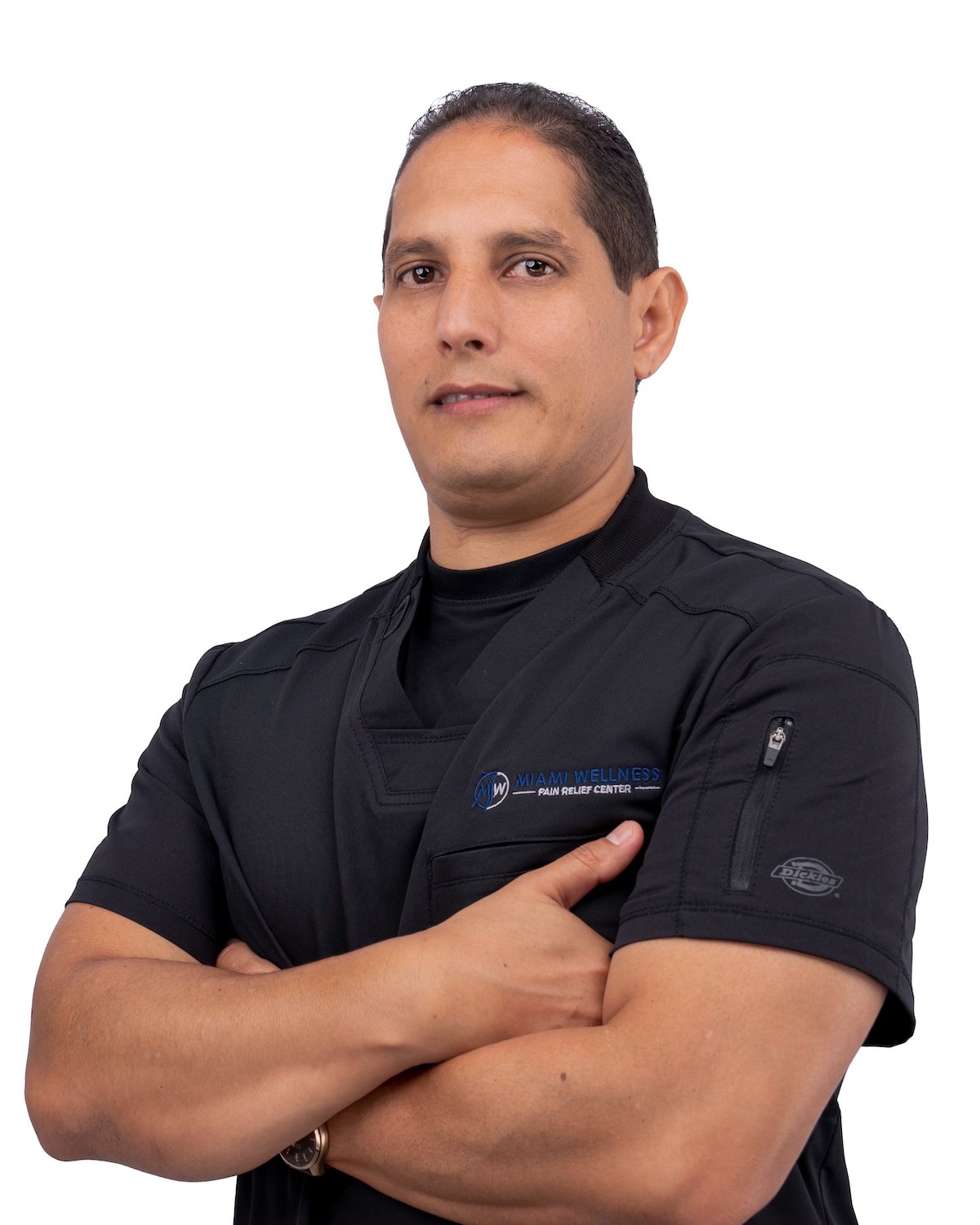 As one of our Nurse Practitioners at Miami Wellness, Leandro Brizuela is motivated and committed to giving the best care to our patients.  He has the skills to communicate and build relationships with others, is an active listener, and a great team player. He makes sound judgments regarding diagnosis and the selection of appropriate treatment plans for patients.
Leandro has more than 22 years of experience in the healthcare field. His medical training began in Cuba where graduated in 1999 and practiced internal medicine for 14 years.  Upon arriving to Miami, he became a Registered Nurse, and later received his Masters in Family Nurse Practitioner from Miami Regional University.
He worked at Victoria Nursing and Rehabilitation Center as a Registered Nurse, and later worked at Medcare Company as a Nurse Practitioner.  He joined Miami Wellness as a Nurse Practitioner in 2021.